Discover what MOTOTRBO can do for your enterprise
Two-way radios are the go-to technology for enterprises around the world – connecting people wherever they need clear, instant and reliable communications.
MOTOTRBO is a portfolio of analog and digital two-way radios that enable voice and data communications. It combines the best of two-way radio functionality with the latest digital technology for instant communicating, easy decision-making and seamless coordinating.
MOTOTRBO brings all the benefits of push-to-talk communications in an incredibly powerful tool that takes productivity, efficiency and safety to a whole new level. MOTOTRBO is truly the next generation of business communications.
MOTOTRBO digital technology offers improved functionality and system performance, including increased system capacity and audio quality, longer battery life, built-in privacy, and enhanced call signaling and control capabilities for future enhancements such as emergency pre-emption. MOTOTRBO is a comprehensive dual mode (analog and digital) system including repeater, mobile and portable units, data applications, accessories and services making it possible for professional businesses to easily and affordably migrate to a digital platform at their own pace.
For the latest information visit: http://mototrbo.motorola.com/
MOTOTRBO Features
HEAR AND BE HEARD CLEARLY IN NOISY ENVIRONMENTS
Superb audio quality on MOTOTRBO ensures crystal-clear communications. The Intelligent Audio feature (on certain models) automatically adjusts radio volume up and down in response to the level of noise in the workplace. And with MOTOTRBO's background noise suppression, you can be confident communication is loud and clear.
REACH YOUR WORKFORCE WHEREVER THEY GO
Hear calls clearly over a greater range. MOTOTRBO digital voice delivers voice integrity and clarity to the limits of coverage plus twice the capacity of analog radios. Many more workers can use voice and data, without worrying about privacy or interference.
KEEP COMMUNICATING FOR LONGER
Because MOTOTRBO radios use much less power in digital mode than analog, batteries last significantly longer on a single charge.
CHOOSE THE RIGHT SOLUTIONS FOR THE RIGHT USERS
Whether you want ultra-light portables or extra-tough mobiles, integrated Bluetooth® or industry-leading data applications, MOTOTRBO has the right devices and systems to fit your workforce now, and allow you to evolve as your enterprise grows.
MOVE FROM ANALOG TO DIGITAL WITH EASE
Migrate at your own pace, one talk group or department at a time. MOTOTRBO radios operate in analog and digital mode, so you can use them on your existing analog system and move to digital when you're ready – all while running operations smoothly.
GET ADVANCED CAPABILITIES AND BUSINESS-CRITICAL FEATURES
MOTOTRBO has innovative features such as Transmit Interrupt, which lets you prioritize communication the moment it's needed. Man Down and Lone Worker applications call for help when personnel can't. GPS location tracking monitors vehicles, assets and the user in real time.
LEVERAGE EXPERT APPLICATIONS THAT GET THE JOB DONE EFFICIENTLY
MOTOTRBO fits the way businesses run today, with an expert application developer program that helps you customize your communication solution to your environment and workforce. Solutions range from text messaging and GPS tracking to personnel accountability and work order ticket management. Applications like these make it easier to accomplish multiple tasks on a single device.
KEEP CONNECTED WHEN CONDITIONS ARE TOUGHEST
MOTOTRBO is made to last. Our rugged, waterproof and intrinsically safe radios endure a rigorous Accelerated Life Testing (ALT) program which simulates up to 5 years of field use. We design and engineer MOTOTRBO products to survive the harsh conditions of everyday business.
Digital Portable Two-Way Radios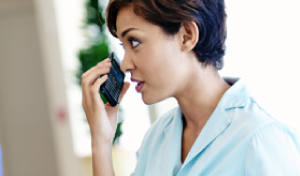 Whether you're looking for an incredibly sleek, lightweight digital radio or a scalable portable that puts digital within reach, Bat Area TrboTalk has a device to fit you. We offer all the latest digital products and the industry's largest collection of data applications.
This means if you have diverse or dispensed employees, who work in noisy or quiet settings and need real-time data or clear voice capability, and who require sleeker shapes or larger screens, we will put the right device in the right hands to connect your entire operation and keep your business running smoothly.
Digital Mobile Two-Way Radios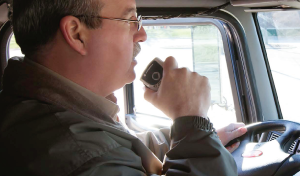 With advanced technology for higher levels of performance and productivity, MOTOTRBO is what you need to keep your people connected, everywhere they go. With double the capacity in digital mode, improved audio clarity, and integrated data applications, MOTOTRBO mobile radios are part of the system revolutionizing the way professionals like you communicate.
When workers are doing road repairs, technicians are repairing electrical lines, or security personnel are patrolling parking lots, MOTOTRBO™ mobile radios will keep your teams connected. No matter how dispersed your organization is, you'll be able to keep track of everyone and keep in touch at all times.
MOTOTRBO Radio Accessories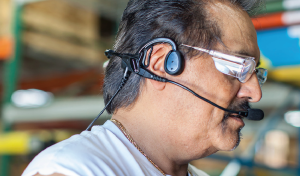 Increase the functionality and dependability of your two-way radios with Motorola Original™ accessories. When it comes to your two-way radios we offer a full range of accessories like batteries, chargers, headsets, speakers and more to help you communicate with the rest of your team.
Motorola Solutions provides different tiers of solutions to best meet your specific needs. And as you would expect from Motorola, they apply the same quality and performance standards to all their accessories that they do for their radios. They are tested together as a complete system, so you can rely on them.