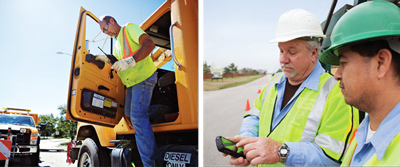 Bay Area TrboTalk is proud to offer WAVE® communications capability which delivers instant and secure push-to-talk (PTT) communications over our wireless network using your smartphone or tablet. It allows you to keep information flowing quickly and securely between your MOTOTRBO and smartphone-equipped mobile workers.
Our WAVE 3000 system extends the reach of MOTOTRBO communications to iOS and Android devices over public 3G, 4G LTE and WiFi networks. The WAVE Mobile Communicator application turns your smart device into a multi-channel PTT handset with enhanced functionality that includes Status, Presence, Mapping and Group Text.
As well as extending MOTOTRBO communications to smart devices,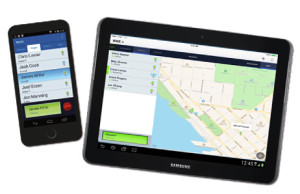 WAVE 3000 can also be deployed as a broadband-only PTT solution.
WAVE works over any wireless IP network including:
3G, 4G/LTE or WiFi
Supports all Android and iOS devices
Capable of standalone operation
Extended feature set
Scalable up to 500 users
Every Device. Every Network. Every Team. Connected Like Never Before.
WAVE Work Group Communications delivers real-time voice and data securely over any network using any device. From two-way radios to smartphones, laptops to landlines, tablets to rugged handhelds, users can use the devices they already have and the networks they already subscribe to and PTT with other teams and individuals both inside and outside of their communication system.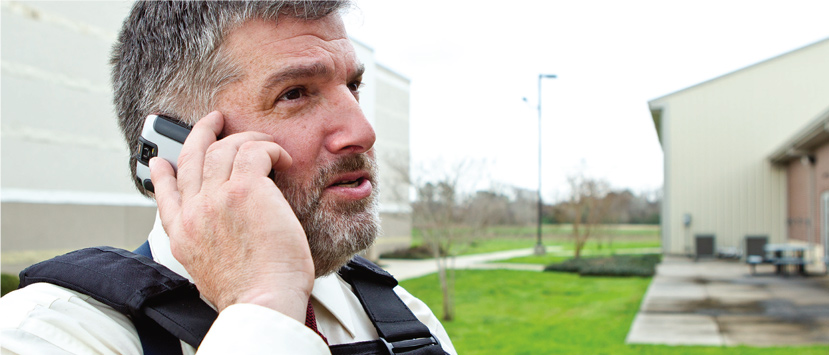 Wherever your personnel are, whatever they do, WAVE Work Group Communications lets them connect with simple, secure and affordable PTT.
GREATER REACH
For the business owner who is traveling, or the manager who is working from home, WAVE 3000 delivers the two-way radio experience over any broadband IP network: Wi-Fi, 3G or 4G cellular. You can communicate with your workers from wherever you are.
MORE CHOICE
For the office executive, WAVE 3000 gives you the opportunity to integrate all communications onto a single device. There's no need to carry a smartphone and a radio into your meetings.
OPTIMAL FLEXIBILITY
For the CIO, WAVE 3000 gives you the flexibility to be efficient. You can activate or deactivate any user in any facility at any time, direct from your desktop. Whether you're connecting visitors, enabling contractor communications, or facilitating a one-time collaboration, WAVE 3000 delivers.
WAVE® Mobile Communicator Application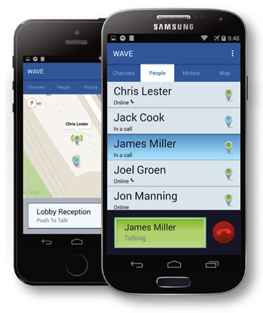 The WAVE Mobile Communicator extends push-to-talk communications by enabling smartphones and other specialty devices to securely communicate with any other communication systems over broadband networks.
INSTANT, SECURE PUSH-TO-TALK
The WAVE Mobile Communicator turns smart device into a multi-channel push-to-talk handset. It enables instant, sure and inexpensive communication with other individuals and teams whose primary communications device may be a land mobile radios (LMR), a custom handheld computing device, a PC or another smartphone/tablet.
MOST DEVICES, ANY CARRIER
It's likely that you already own or have access to a device capable of running the WAVE Mobile Communicator. Whether it's an iPhone/iPad, Android or BlackBerry, we've got you covered. You can use a public or private mobile data network or Wi-Fi for connectivity, giving you the freedom to keep the service plan you have or to select another that fits your needs.
WAVE Work Group Communications
Download the WAVE Communicator Datasheet >
Download the WAVE 3000 Datasheet >
For more information or to discuss adding WAVE connectivity, please call us 408-592-7519 or send us request.