We offer a full collection of proven Motorola Original accessories for your important and critical communication needs. You'll find remote speaker microphones for more convenient control. Carry cases for ease when on the move. Earpieces to ensure privacy. Headsets for hands-free operation. High-capacity batteries to extended communication time, and more. They're all ready to help ensure you perform with greater productivity and confidence.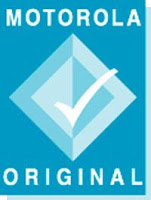 Increase the functionality and dependability of your two-way radios with Motorola original accessories like antennas, cables, speakers, chargers, sirens, keyboards, call boxes, batteries and more.
Learn more about MOTOTRBO Accessories »
Audio Accessories
Choose performance-matched Motorola Original™ audio accessories to meet your critical communication needs. Audio accessories are built and rigorously tested to the same quality standards as Motorola radios. Motorola's IMPRES™ technology provides optimal audio performance assuring high quality communication.
Chargers and Charger Accessories
Motorola offers versatile charging solutions that ensure constant communication for your mobile workforce. Our state-of-the-art IMPRES™ technology provides a unique battery charging and reconditioning solution.
Carry Accessories
Motorola carrying accessories for two-way radios are designed to provide comfort and convenience with a choice of belt clips, holsters, lanyards, radio holders, t-straps, waterproof bags and more.
Batteries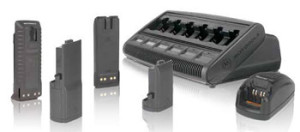 Increase the functionality and performance of your Motorola proven tough batteries with versatile charging solutions. Motorola offers versatile charging solutions that ensure constant communication for your mobile workforce. With a complete portfolio of Motorola Original® and IMPRES two-way radio batteries that have been designed and developed as an integral component of our two-way radios, you can be confident our radio batteries perform optimally when you need them most. Furthermore, exclusive IMPRES technology from Motorola provides additional features such as automatic, adaptive reconditioning and displays that show detailed battery life information; all designed to maximize talk time and optimize battery cycle life.
Wireless Bluetooth Accessories
Wherever your people work, they rely on clear, continuous communication. Motorola offers a comprehensive portfolio of wireless Bluetooth accessories, each specifically designed to either support the police officer on the beat or the maintenance worker quickly making repairs at a 5-star hotel..
The Mission Critical Wireless Bluetooth accessories are specifically designed for first responders, providing a truly secure link, easy pairing on the go, and instant push-to-talk.
O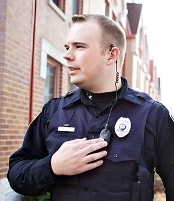 perations Critical Wireless accessories are flexible, cost-effective Bluetooth solutions that give workers more mobility in their work day. Employees can move without wires, converse discreetly and even take their radio off their belt whenever the job requires it.
This entire portfolio of Bluetooth accessories have been made to work seamlessly with the Motorola two-way radios they support.
Antennas and Antenna Accessories
We offer a variety of antenna solutions to suit your needs — multiple mounting options, GPS capability, directional and omni-directional antennas.
Cables
Enhance the flexibility of your two-radios with cable accessories designed to improve communication between your devices. Our assortment of cable accessories are designed to provide audio replacements, two-way dispatch communications and time-saving cloning solutions to meet every connectivity need for Motorola two-way radios.
Resources